WELCOME....
Welcome...
To our New & Exciting Presentation Web Site...
Featuring Beautiful Presentations of our
Newest Listings...
With a Unique feature...where you can make an appointment 
immediately by following the instruction at the 
bottom of the presentation page....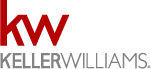 KW TEAM REALTY
525 Piaget Avenue 2nd Floor
Each Office is Independently Owned & Operated.
If Your property is listed for sale please disregard this offer. Subject to Error,withdrawal without notice.
Charles E. Barbarow
Broker Associate
Licensed in New Jersey & South Carolina*
*"Licensure does not imply endorsement"

Call or Text Cell Phone 973-462-6300
Call Toll Free Direct 1-855-462-6300
Senior Citizen Special Toll Free 1-877-332-0291
E-Mail CBarbarow2@gmail.com