Contact :
Thank You...
For visiting this site. If in the event you are planning to Sell your Home or Buy a Home please give me a call, text, email...or simply fill in the following form ...
Charles E. Barbarow
Broker Associate
Licensed in New Jersey & South Carolina*
*"Licensure does not imply endorsement"

Call or Text Cell Phone 973-462-6300
Call Toll Free Direct 1-855-462-6300
Senior Citizen Special Toll Free 1-877-332-0291
E-Mail CBarbarow2@gmail.com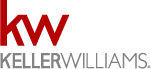 KW TEAM REALTY
525 Piaget Avenue 2nd Floor
Each Office is Independently Owned & Operated.
If Your property is listed for sale please disregard this offer. Subject to Error,withdrawal without notice.